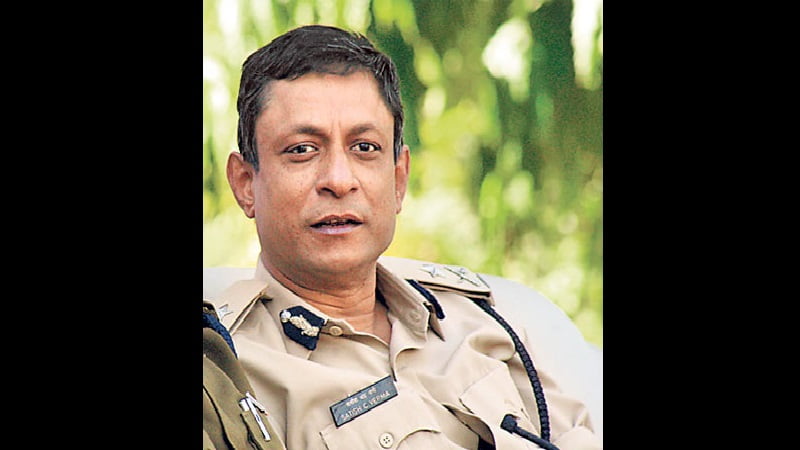 The Delhi High Court on Monday refused to stay IPS officer Satish Chandra Verma's (IPS:1986:GJ) dismissal from the service. He was dismissed from the service on August 30, 2022, a month before his retirement. Verma had assisted the Central Bureau of Investigation (CBI) in the investigation of the Ishrat Jahan fake encounter case.
Also Read : Govt takes tough stand on officials sending grievances directly to top offices
However, the High Court has granted the centre eight weeks time to file a reply to the petition moved by Verma against his dismissal.
Refusing to stay the centre's order dismissing IPS officer Satish Chandra Verma, the Delhi High Court observed that a stay of the order was not warranted since Verma was to anyway retire on September 30.
Also Read : Parag Verma appointed as Director (Work), IRCON International Limited
A high court bench of Justices Sanjeev Sachdeva and Tushar Rao Gedela said, "We have perused the contents of the transcript of the interview placed on record as also the inquiry report. We are of the view that at this stage the order of termination dated August 30, 2022 does not warrant any interference as the petitioner is to superannuate, in any event, on September 30, 2022. Consequently, we are not inclined to stay or interdict the order of dismissal at this stage".
Also Read : Punjab: Two IAS officers get additional responsibilities
The Supreme Court on September 19 had kept in abeyance for a week Verma's dismissal order and left it to the High Court to consider whether to continue the stay or not.
Also Read : Nagaland : MoS Rajeev Chandrasekhar reviews implementation of Central govt schemes in Zunheboto and Wokha Districts