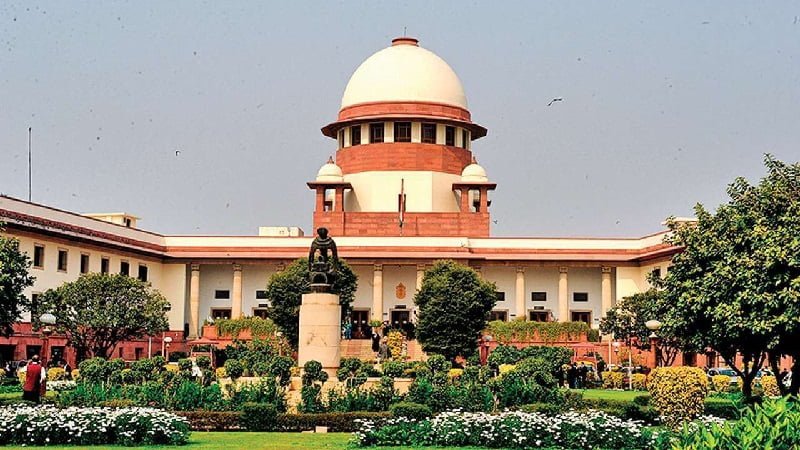 The Jharkhand government on Monday told the Supreme Court it has received the names of three senior IPS officers from the UPSC and would appoint one of them as the new director general of police on February 12 after the current police chief demits office.
The incumbent Jharkhand DGP Neeraj Sinha, a 1987 batch IPS officer, is scheduled to retire on February 11, 2023.
A bench, led by Chief Justice DY Chandrachud, took note of the statement and disposed of a contempt petition against the Jharkhand government and its present DGP. The petition alleged that Sinha had been occupying the post even after his superannuation on January 31, 2022.
The bench, also including Justices PS Narasimha and JB Pardiwala, was told by senior advocate Kapil Sibal, appearing for the Jharkhand government, that the Union Public Service Commission had shortlisted three names on January 5.
"We have received names from the UPSC, We will appoint one of them on February 12. The incumbent DGP is retiring on February 11," the senior lawyer said.
On December 19, the top court had taken note of the delay in the appointment of the new police chief in Jharkhand and directed the state government to respond to the UPSC.
"Naresh Kaushik, counsel appearing on behalf of the UPSC, states that on November 30, 2022, UPSC has issued a communication to the State of Jharkhand adverting to certain defects which were found in the proposal for recommending officers for the post of DGP," the bench said.
"We direct the State of Jharkhand to attend to the requisitions which have been furnished by UPSC and to positively submit its reply on or before December 23. UPSC shall thereafter take consequential action no later than January 9, 2023," it had directed while listing the contempt plea against the state government and others for January 16.
On July 14, 2021, the court issued notices on the contempt plea against the state government, its top officials, and the UPSC for alleged violation of its verdict. Sinha was later made a party to the contempt plea.
On September 3, 2021, the apex court pulled up the state government and the UPSC for their role in the appointment of an interim DGP in alleged violation of its judgement fixing a two-year tenure for a state police chief who has to be selected from a list to be prepared by the UPSC.
It was irked that the state government had Sinha as an ad-hoc DGP following which the UPSC was refusing to prepare a list of senior police officers for the selection of the DGP. (PTI)