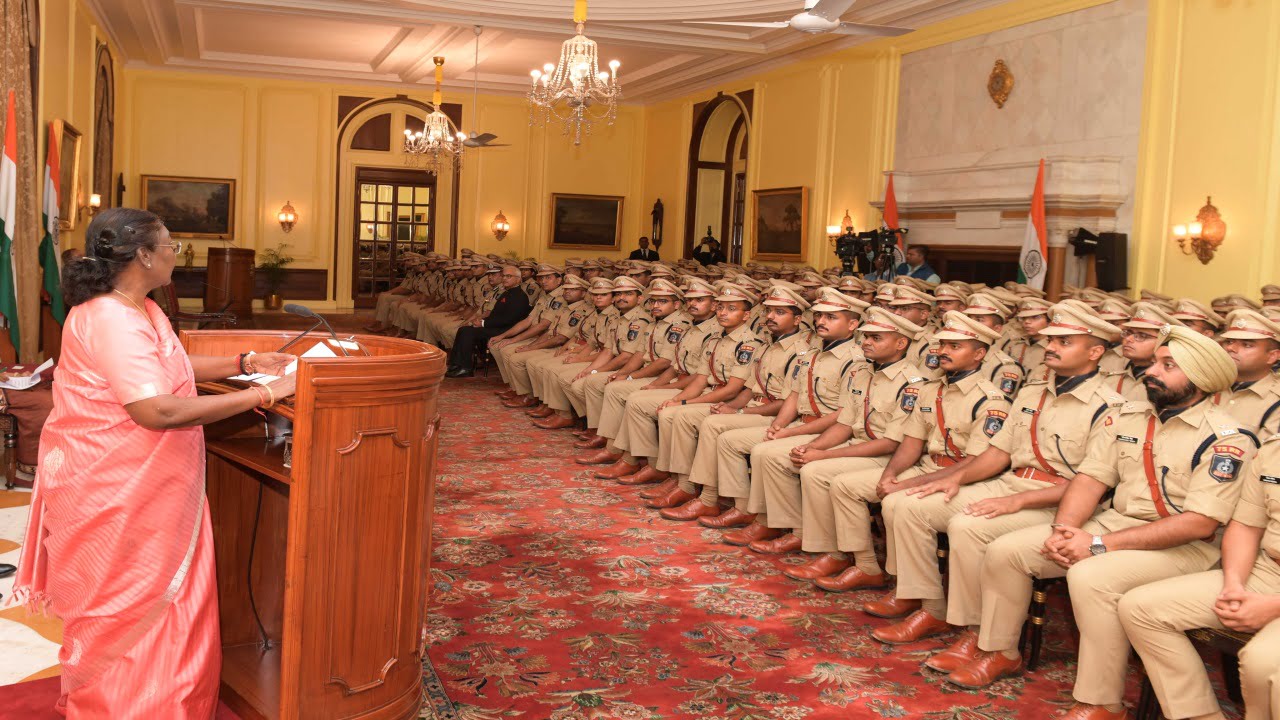 A delegation of Indian Police Service probationers from the 75th Regular Recruit (RR) batch of 2022 met with President Droupadi Murmu at Rashtrapati Bhavan today, on November 18, 2023.
Addressing the probationers, the President emphasized that while the primary responsibility for police administration and maintaining law and order lies with the state governments, Indian Police Service (IPS) officers provide crucial leadership to the police personnel appointed by the states. The President highlighted that the IPS officers play a pivotal role in unifying the country's police system into a cohesive all-India framework.
Stressing the significance of bolstering law and order, the President noted that it is a fundamental prerequisite for economic and social development. She pointed out that both globally and nationally, entrepreneurs are reluctant to invest in areas lacking a robust law and order system. Consequently, the police department assumes a central role in fostering the multidimensional development of any region.
The President affirmed the government's commitment to offering opportunities for the development of the talent and potential of every citizen, emphasizing the national priority of involving all citizens in the developmental journey. She underscored that police officers will play a decisive role in realizing the commitment to transform the country into a developed nation during the Amritkaal.
Acknowledging the invaluable contribution of police forces in maintaining law and order while preserving the unity and integrity of the country, the President acknowledged the numerous challenges faced by the police, including cybercrime, drug cartels, left-wing extremism, and terrorism. She noted the rapid changes in circumstances driven by new technology and social media, with criminals employing Generative Artificial Intelligence and issues like deep-fake coming to the forefront. The President emphasized the necessity for police officers to stay updated in the field of technology, maintaining an edge over criminals.