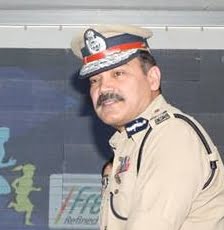 .
Hyderabad Police, in an effort to save environment, has decide to move away from paper and adopt all the functioning of its police stations with an e-software. This initiative will start from May 1, according to the Hyderabad Police Commissioner Anjani Kumar. He emphasised the importance of doing our bits to save environment by saving trees. The software is called 'E-office'.
All officers of the ranks of Inspectors, Station House Officers (SHOs), and some Sub-Inspectors along with all senior officials are trained in the functioning of the 'E-office' through workshops. The idea is to move all the files through e-mail and other digital formats.
This initiative of Hyderabad city police will potentially save more than 1 lakh trees. It will also ensure better transparency, making pending cases visible through dashboards.