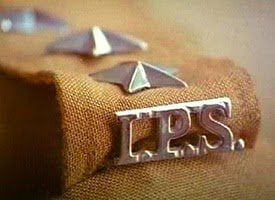 Those who are designated to curb and control crime are carrying criminal cases on their head. Yes, you read it right. There are atleast 16 Indian Police Service (IPS) officers in the country against whom criminal cases are pending. This was revealed in a RTI query by social activist Nutan Thakur.
According to the Ministry of Home Affairs (MHA), Rajasthan tops the chart with the highest number of criminal cases pending against 13 IPS officials of the state.
Tamil Nadu and Gujarat follows the desert state with eight and seven IPS officers respectively facing criminal cases against them. Four IPS officers of the Union Territory (UT) cadre and four IPS officers from small states of Manipur and Tripura also have criminal cases pending against them.
One IPS officer each from Andhra Pradesh, Bihar, Jammu and Kashmir, Karnataka, Sikkim and Uttar Pradesh among others, also facing criminal cases.
As per the MHA report, no IPS officer from Chhattisgarh, Jharkhand, Maharashtra and Telangana have criminal cases pending against them.
It is not out of tune to mention here that as many as 139 corruption and criminal cases have been registered against bureaucrats, diplomats and revenue officers since January 2014 till last November.
CBI has registered these 139 cases against officers of Indian Administrative Service (IAS), Indian Police Service (IPS), Indian Revenue Service (IRS) and Indian Foreign Service (IFS) during January 2014 and November 2017. Minister of State for Personnel Jitendra Singh recently replied in Lok Sabha.