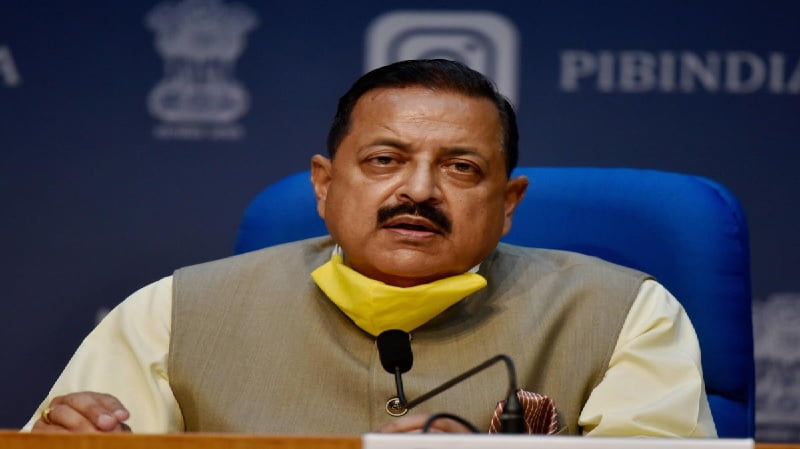 The Modi government has prepared a new blueprint for domicile certificates rollout in the newly formed Union Territory of J&K. The move will facilitate easy issuing of domicile certificates to children producing a Permanent Resident Certificate (PRC) of either of the parents.
The Union minister Jitendra Singh, details in a tweet. His tweet further elaborated that this is being done in coordination with the local administration and discussing the matter with Jammu & Kashmir LG Manoj Sinha & CS B V R Subrahmanyam. The UT Govt has agreed in principle to amend/modify rules for ease in issue of Domicile Certificate.
This comes after the Union government bodies observed that the applications for issuance of domicile certificates were being rejected by the issuing authorities 'due to misinterpretation of the provisions' set out in an order issued in May and also due to 'absence of enabling provisions' for the issuance of the certificate to a woman, whose native is outside Jammu and Kashmir, but who is married to a PRC holder, officials said.
"This will particularly facilitate issuing Domicile Certificates to children producing PRC of any of the parents and women from outside married to PRC holder men," Singh further tweeted.
According to the J&K administration, a lot of such applications were also rejected on the grounds that the PRC of the father was not attached with those. The PRC of the mother is not acknowledged as a valid document for issuance of domicile certificate to the ward, they said.
The Jammu and Kashmir administration has also in principle agreed to amend the necessary rules to ensure that people do not face problems in getting domicile certificates, the officials said.