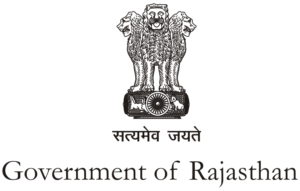 The Rajasthan government transferred 81 IAS officers in a major administrative reshuffle late Monday night after it named a 1983-batch officer DB Gupta as the new chief secretary.
Mukesh Kumar Sharma: ACS, finance, excise and taxation departments.
JC Mohanty : ACS, Information and Public Relations.
Dr. Subodh Agarwal : ACS, Higher and technical education.
Kuldeep Ranka : ACS, Tourism, Art and Culture, and Environment Department.
Ajitabh Sharma : ACS, Revenue and Sainik Welfare Department of the State.
Rajesh Kumar Yadav : ACS, Labour, Employment, Skill Development and ESI Department.
Raj Hans Upadhyay : Managing Director (MD), Rajasthan State Road Transport Corporation.
Kunjilal Meena : Secretary and Commissioner, Panchayati Raj.
Hanuman Sahay Meena : Divisional Commissioner and Commissioner, Irrigated Area Development.
Krishna Kunal: Director, Industies & CSR department and Special Secretary, Industries Department.
Haunlianlal Guite : Secretary, Rajasthan Tourism Development Corporation.
Dr Rajesh Sharma : Commissioner, Information and Public Relations.
Rajeshwar Singh : Principal secretary, Rural development.
T Ravikanth : Jaipur divisional commissioner.
Lalit Kumar Gupta : Jodhpur divisional commissioner.
Kailash Chand Verma : Kota divisional commissioner.
Rohit Gupta : Commissioner, Rajasthan Housing Board.
Namit Mehta : Secretary, Ajmer Development Authority.
Suresh Kunar Ola : CEO, Jaipur Smart City Ltd.
Narendra Kumar Gupta : Collector, Bikaner.
Bhanwar Lal Mehra : Collector, Pratapgarh.
Gaurav Goyal: Collector, Kota.
Nannumal Pahadia : Collector, Dholpur.
Anadhi: Collector, Rajsamand.
Shuchi Tyagi: Collector, Bhilwara.
Ram Chandra Dhenwal : Collector, Tonk.
Prakash Chand Pawan : Collector, Sawai Madhopur.
Mahesh Chandra Sharma : Collector, Bundi.
Dinesh Chand Jain : Collector, Hanumangarh.
Muktananad Agarwal : Collector, Churu.
Prakash Rajpurohit : Collector, Alwar.
Anupama Jorwal: Collector, Jaisalmer.
Sandesh Nayak : Collector, Bharatpur.
Gaurav Aggarwal : Chief Executive Officer of Zila Parishad, Karauli.