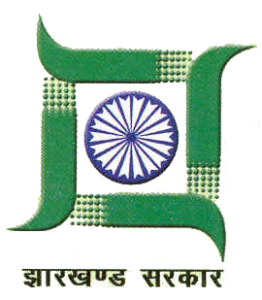 In a major administrative reshuffle carried out by the Jharkhand Goverment on wednesday 23 senior Indian Administrative Services officials were transferred by the state goverment while few of them were also given additional charge of different department.
The names of the officers and their new postings are as follows:
1. Devendra Kumar Tiwari: Development Commissioner, Jharkhand.
Addition charge : Chief Resident Commissioner, Jharkhand Bhawan, New Delhi.
2. Indu Shekhar Chaturvedi : Member, Revenue Board.
Additional charge : Forest and Environment department.
3. Arun Kumar Singh : Additional Chief Secretary, Water Resources.
4. Alok Goyal : Officer on Special Duty, Jharkhand Bhawan, New Delhi.
5. Rajeev Arun Ekka : Secretary, Labour and Employment Department.
6. Ajoy Kumar Singh : Secretary, Urban Development and Housing Department.
Additional charge: MD, JUIDCO.
7. Mrs Himani Pandey : Addition charge of Secretary, Industry Department.
8. Brajmohan Kumar : Administrator, Suvarn Rekha Project,Jamshedpur.
9. Vinay Kumar Choubey : Addition charge of IT and E-governance Department.
10. Surendra Kumar : JSCJEEB controller of examination.
11. Subhra Verma : Project Director, Jharkhand AIDS Control Society.
12. Bhagwan Das : Commissioner, Civil Defence.
13. Rajesh Kumar Sharma : Secretary, Higher education.
14. Abubakkar Siddiqui : Secretary, Mines and Geology Department.
15. Akanksha Ranjan : Director, Primary education.
16. Jeeshan Qamar : Director, Mines.
17. Shrawan Kumar Soy: Registrar, Cooperative Committees. Additional charge: Administrator, Jharkhand State Cooperative Bank Limited.
18. Vijay Kumar Singh: Divisional Commissioner, Singhbhum (Kolhan) Chaibasa.
19. Manoj Kumar Jha : Divisional Commissioner, Palamu Division.
20. Smt Vipra Bhal : Labour Commissioner.
Additional charge: Additional Secretary Home, Prisons and Disaster Management department.
21. Uma Shankar Singh: Director, Secondary Education.
22. Shashi Ranjan : DC, Gumla.
23. Chitranjan Kumar: Director, Animal Husbandry department.