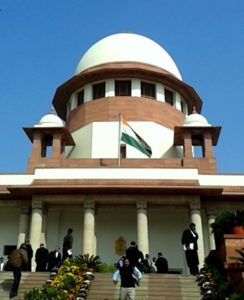 The Supreme Court has asked the Union Public Service Commission (UPSC) to finalise the recommended names sent by the Meghalaya government for the appointment of a permanent DGP within four weeks.
The state government had on Monday filed an application for modifying the July 3 order of the Supreme Court since there was an urgency to appoint a new DGP.
The Highest court of the land, in its order on July 3, had banned the appointment of any acting DGP and directed the states that they will have to send the names of senior police officials to UPSC.
The UPSC will then send three selected names to the state government for the appointment of the new DGP.
However, the court said in its order on Monday that there was no need for modification of the July 3 order at the instance of Meghalaya.
It was submitted by Ranjan Mukherjee, the counsel appearing for Meghalaya, that the present DGP is attaining the age of superannuation on July 31 and the state had already forwarded several names to the UPSC on July 12. Hence in such a situation, the senior most IPS officer of the state has to be given the charge of the post of DGP.
Prashant Bhushan, the counsel appearing for the original petitioner, had no objection to the same.
The court said hence, arrangement can be made for the senior most IPS officer to hold the post of DGP as an interim measure.