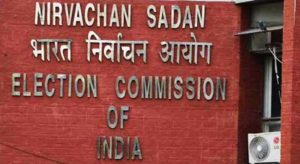 Bengaluru: On the directions of the Election Commission of India, the State government has effected a major reshuffle of IAS and IPS officers holding crucial posts in the elections process in Karnataka.
The State government has transferred deputy commissioners of three districts, who are also district election officers, three additional DEOs in Bengaluru city, police commissioners of two commissionarates and a superintendent of police.
The three districts to get new deputy commissioners are Mysuru, Tumakuru and Bidar. In Mysuru, Darpan Jain will replace K.B. Shivakumar in Mysuru. Similarly, R. Vishal will replace Mohan Raj K.P. in Tumakuru, while Anirudh Sravan P. will replace H.R. Mahadev in Bidar district.
In Bengaluru, three additional district electoral officers (ADEO) have been replaced. Pommala Sunil Kumar will replace Vasanthi Amar as ADEO of Bruhat Bengaluru Mahanagara Palike (BBMP)- North; Nitesh Patil will replace Vishwanath as ADEO BBMP South; and Nalini Atul will replace M.V. Savithri as ADEO BBMP Central.
Focussing on crucial machineries in preventing election related malpractices, the State government has replaced Excise Commissioner M Manjunath Naik with senior IAS officer Munish Moudgil and appointed Naveen Raj Singh as the Transport Commissioner.
Among the six IPS officers transferred across the State, M. Chandrashekar will be the new Police Commissioner of Belagavi city, replacing D.C. Rajappa, while Vipul Kumar will take over as Police Commissioner Mangaluru city, replacing T.R. Suresh. C. Vamsi Krishna has been posted as new Superintendent of Police of Bagalkot district, replacing C.B. Ryshyanth.