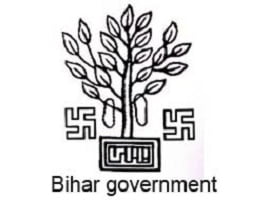 Bihar government has moved the Delhi High court against a plea made by an IAS officer requesting for an inter-cadre transfer to Haryana following threat to his life from transport mafia in the State.
Dr. Jitendra Gupta, a 2013 batch IAS officer, had cracked down on organised groups involved in illegal activities when he was posted as a sub-divisional magistrate at Mohania in Bihar in 2015.
On July 12, 2016, the state Vigilance Department arrested the Dr. Gupta in a case of extorting money from transport operators. He spent over a month in jail and moved Patna High Court against the Vigilance Department's FIR. The High Court quashed the FIR on October 28 the same year. Dr. Gupta told the court that he was framed as the mafia was hand-in-glove with some police, transport officers and politicians.
Bihar Government had moved Supreme Court against the HC's decision to quash the FIR and initiated departmental proceedings against the officer. He was currently posted as officer on special duty, department of environment and forest.