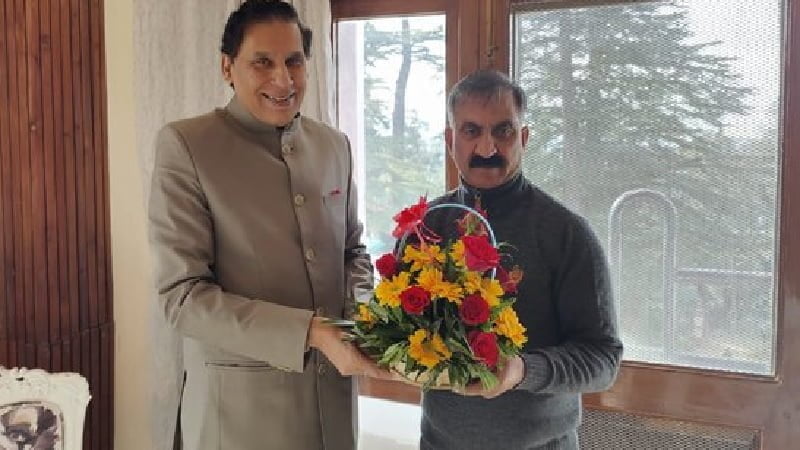 The Himachal Pradesh government on Saturday (31.12.2022) appointed senior IAS officer Prabodh Saxena (IAS:1990:HP) as the new Chief Secretary of the state. He replaces RD Dhiman (IAS:1988:HP), who retired on Saturday, as the top bureaucrat. Dhiman, who took over as Chief Secretary in July, was sworn in as Chief Information Commissioner on Sunday for a term of three years.
Prabhodh Saxena may have a tenure up to March 2025 i.e. till retirement.
Before being appointed to the post he was serving as Additional Chief Secretary, Finance, Planning, Economics & Statistics and 20 Point Programme with additional charge of Additional Chief Secretary, Personnel, Environment, Science & Technology.
Ram Subhag Singh (IAS:1987:HP), who is at present posted as Principal Advisor (Administrative Reforms) has been transferred as Principal Advisor to the CM. He has been appointed as Special Chief Secretary (MPP & Power and NCES) and Chairperson, HP State Electricity Board. He will also advise the CM on boosting milk production and its procurement. Singh shall work under the supervision of the Chief Minister and will be equivalent in rank, status and responsibility to the post of Chief Secretary.
Sanjay Gupta (IAS:1988:HP), Principal Advisor Redressal and Public Grievances, has been appointed as the Chairman-cum-Managing Director of the Ropeways and Rapid Transport System Development Corporation and Chairperson of the Himachal Pradesh State Pollution Control Board. He will work under the overall administrative control and supervision of the Chief Minister, and will be equivalent in rank and status of Chief Secretary.