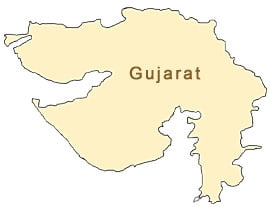 In a bureaucratic reshuffle, the Gujarat government transfered 21 senior IAS officers on Thursday.
The names of the officers and their new postings are as follows:
1. A M Tiwari: Additional Chief Secretary, Home.
2. M S Dagur: Managing Director,Gujarat Narmada Valley Fertilisers Ltd,Bharuch.
3. Mukesh Kumar:Secretary,Education Department.
4. Vijay Nehra:Ahmedabad Municipal Commissioner
5. Vinod Rao : Secretary,State Agriculture Department.
6. Ajay Bhadoo: Vadodara Municipal Commissioner
7. Arvind Agarwal: Additional Chief Secretary, Finance.
8. Sujit Gulati : MD, GSFC.
9. Raj Gopal: ACS, Energy and Petrochemicals Department.
10. Sangeeta Singh : ACS, GAD (Personnel).
11. Rajiv Kumar Gupta : ACS, Forest and Environment Department.
12. Vipul Mitra: ACS, Labour and Employment Department.
13. T.Natarajan : MD, Gujarat State Petroleum Corporation.
14. A K Rakesh : Principal Secretary,Panchayats, Rural Housing and Rural Development Department.
15. Sandeep Kumar : Commissioner, Cottage and Rural Industries.
16. Sunaina Tomar : Principal Secretary, Ports and Transport department.
17. Kamal Kumar Dayani : Principal Secretary, Food and Civil Supplies department.
18. Manoj Aggarwal: Principal Secretary, Social Justice and Empowerment Department.
19. N P Thakar: State Development Commissioner.
20. Lochan Sehra : Secretary, Housing and Nirmal Gujarat.
21. Mohammad Shahid : Vice Chairman and CEO of the Gujarat Maritime Board.