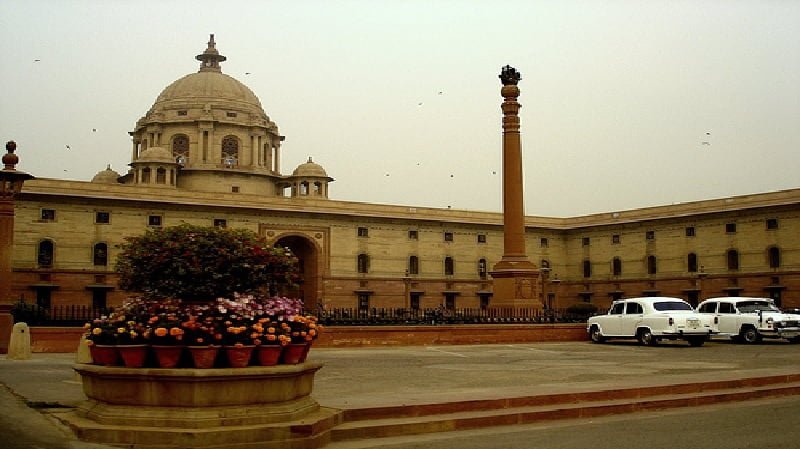 After extending the nationwide lockdown with some relaxations, the government on Friday effected some changes in the 11 empowered groups that are tasked with containing the spread of COVID-19. This rejig was necessitated after the retirement, transfer/appointments of some secretaries who were heading these groups.
New Economic Affairs Secretary Tarun Bajaj, and new MSME secretary A.K. Sharma, will now head two of these 11 empowered groups. Bajaj will head the 7-member group on economic and welfare measures. Sharma will lead the 8-member group to augment human resources and capacity-building.
Bajaj and Sharma are replacing Atanu Chakraborty and Arun Kumar Panda respectively, both of them retired on Thursday.
Baja's team will also have a new face in rural development secretary N.N. Sinha. Sinha has replaced Rajesh Bhushan, who has gone to Health Ministry as an OSD. Bhushan will replace health secretary Preeti Sudan, when she hangs up her boots in July.
I & B Secretary Amit Khare replaces Ravi Mittal, as the head of the 7 member group on information and public awareness. Mittal has been appointed as the new Sports Secretary.
Khare was earlier leading a four member group on public grievances and suggestions. K. Shivaji, secretary department of administrative reforms and public grievances, will now take his place.
The 8-member group is headed by secretary, Ministry of Drinking Water and Sanitation, Parameswaran Iyer.
The two new members are newly-appointed consumer affairs secretary Leena Nandan, who has replaced Pawan Kumar Agarwal, and food secretary Sudhanshu Pandey, who has replaced Ravi Kant.
Agarwal has gone to the commerce ministry as a Special Secretary, while Kant has become secretary, ex-service men welfare, which comes under defence ministry.