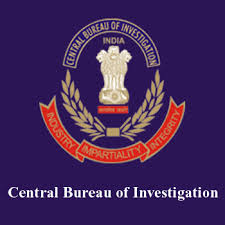 Four senior officials have been granted extension in the CBI. The decision was taken in a recent meeting of a selection panel headed by Central Vigilance Commissioner K V Chowdhary.
Those given extension include DIG of Banking, Security and Fraud Cell, Mumbai C H Nagaraju (IPS:2003:KL) investigating the PNB scam. The Tenure of Nagaraju has been extended from 16 December 2018 to 30 June, 2019.
His wife Harshita Attaluri (IPS:2002:KL) heading the Anti-Corruption Branch of CBI in Mumbai, has been given extension for the same period.
Besides them, Manish Kumar Sinha (IPS:2000:AP) and Jasbir Singh (IPS:2003:NL) have also been given extension. The tenure of Sinha, who is working in BSFC of the agency in Bengaluru, has been extended from 6 November 2018 to 5 November 2020.
Jasbir Singh has been given tenure till 31 july 2020.