Digitisation in India is increasing day by day. The governments in India at various levels are taking leverage of digital technology and using it to create an efficacious system that helps in creating a responsible as well as accountable system. Saharsa district administration in Bihar is leading the way in the state and showing the effectiveness of digital technology. If you visit the DC office in Saharsa, you won't see piles of dusty files anymore. Instead, you would see laptops on the desk. One can e-track information. The district collectorate is now completely paperless. The man who changed entire scenario is none other than the District Magistrate of Saharsa Anand Sharma (IAS:2013:BH). Mr Sharma spoke 'exclusively' to www.legendofficers.com and shared his vision.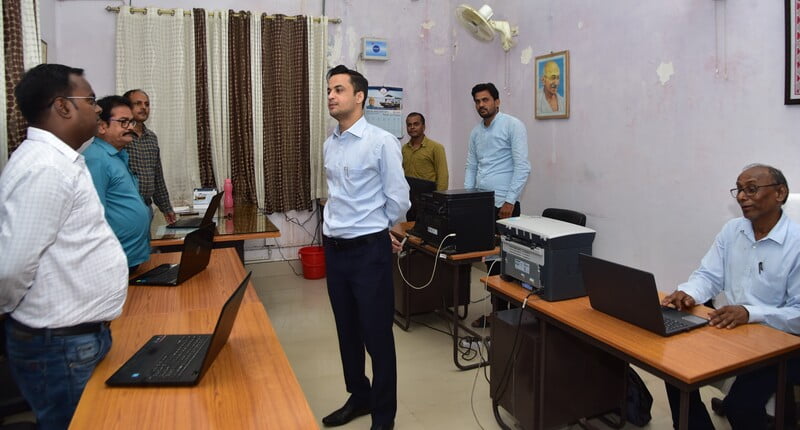 Congratulations! Saharsa is being discussed as the first district with paperless collectorate office, a beacon of hope, an example worth following. www.legendofficers.com wishes you that you keep raising the bar for yourself as well as for others.
Thank You
A people friendly system, a transparent and responsive system is need of the hour. How this initiative would accelerate this process.
Now the movement of files can be tracked and their status is known any time. Any delay in file processing can now be questioned and accountability of concern person can be fixed. Also this new IT enabled system is more responsive as we processed 4106 files from 1st March to 31st August 2022 time period which was just 1158 files for the corresponding period last year (2021).
Is this idea of paperless office has come out of your experiences of dealing with government offices before you joined this service or is it inspired by the plight of ordinary people which they go through while negotiating the maze of government offices?
Making system people friendly is our major priority. Now getting approval on files has become easier & quick and so is the delivery of services.
People are always averse to change and no where it is more true than the government office. How you handled this aversion to change and what strategies you applied as a leader to reach out to the stakeholders and bring them onboard. This question is doubly important because it may be a case study in change leadership?
Resistance to change is quite natural. In this case BCC (Behaviour change communication) became our key strategy. We organised several meeting, discussion, brain storming sessions and training for stakeholders. Motivation of staffs and officers helped us to achieve our objectives.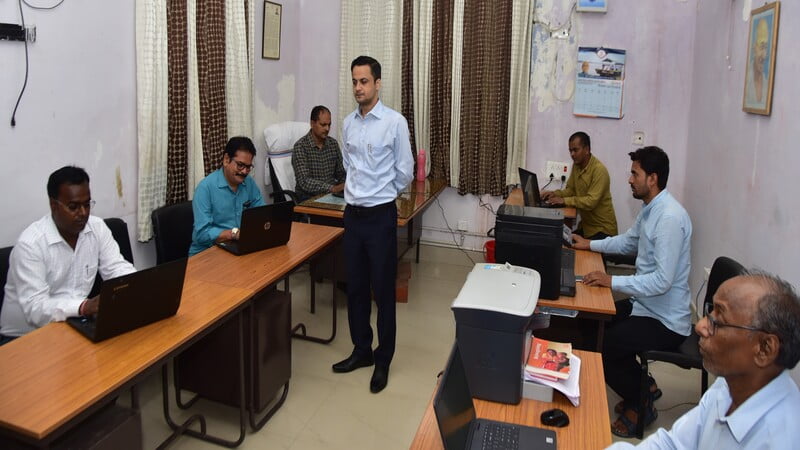 How the officials are responding to this new era of accountability, where a file can be kept for a maximum of three days.
Since this is a common threshold for everyone, officials adhere to the new norm with pride. As District Magistrate leading by example can only be the best strategy to motivate officials for the same. In last six month period (from 1st march to 31st august 2022) total 4106 files were disposed within 24 hrs of their receipt in my login.
How ordinary people reacted to this change? Can you give us some insight into how it has made life easier for the ordinary persons, the real stakeholders of this change?
We have improved work efficiency and service delivery mechanism in our offices with this new initiative and so people's expectations and aspirations are better served now. People have started feeling the change.
Do you think that out of your experience of digitisation in this district as well as your earlier department (Cooperative) we can develop some sort of standard operating protocol for digitisation of government offices at least at the district and sub district level?
E-office SOP for Government offices is already in place. We just need to go for it.
We often see that in government most of the changes are individual driven, at least at the lower level, and once that individual is gone things go back to square one. What is your idea to make such changes sustainable and how leadership becomes institutionalised in the government sector.
The benefits of e-office make it sustainable. Our govt systems have no dearth of such leaders as we aspire for reforms intended to serve people better.
What kind of outside help you took, in the terms of technology and software for bringing this change?
NIC team from Patna helped us with all technicalities like providing software solutions while creating staffs IDs & their trainings etc is done with support from IT dept (Govt of Bihar).
How much resources one would require to bring such sort of change and how did you raise the resources for this?
Cost of scanning papers & files is the major expenditure head in this process which can be well managed from related heads of departments. Technical & training support can be attained from NIC & IT dept teams.