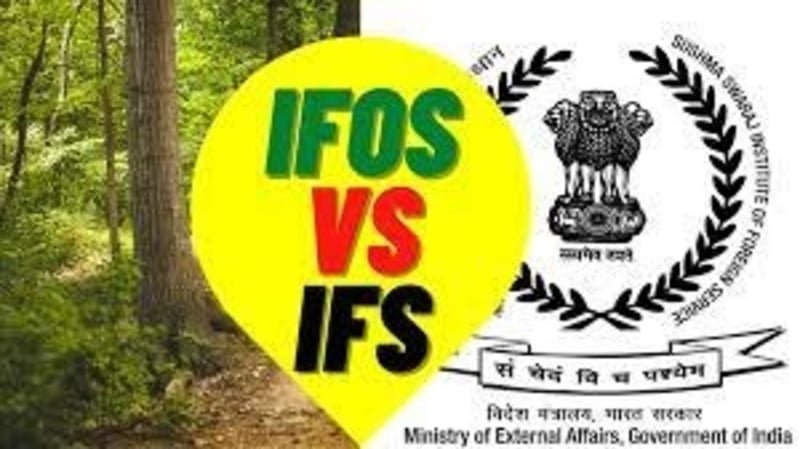 Two elite civil services – the Indian Foreign Service and Indian Forest Service – are at odds over the use of the cadre acronym "IFS". Now, this clash has reached Prime Minister's Office.
In the complaint, the forest service cadre has alleged that the use of "IFoS" for them is detrimental to their morale. The Forest Service says it was allocated to them in a Government Gazette as early as 1920.
In the meanwhile, a series of exchanges of communication continues between the Minister of State for Personnel Dr. Jitendra Singh, Minister of State for Forest and Environment Ashwini Choubey, and the Indian Forest Service Officers Association (IFOSA).
Upon receiving a protest from the IFOSA, Choubey sent a letter on August 30 to Dr. Jitendra Singh, his colleague in the Council of Ministers, emphasizing the repeated mistakes committed by the Department of Personnel and Training (DoPT).
In the letter, Choubey said that instead of using the "IFS" terminology for the forest service officers, the DoPT is using the "IFoS" terminology for them. He requested that DoPT be directed immediately to rectify the persistent error and use the acronym "IFS" exclusively for the Indian Forest Service Officers. Ashwini Choubey said in his letter to Singh that the " use of IFoS instead of IFS for forest service cadre is affecting the morale of the officers.
Several representations have been made by the India Forest Service Association to the DoPT regarding this issue over the last many years. It was clarified in December 2016 by the DoPT that the Foreign Service was established in 1946 and since then, IFS has been used as the cadre, whereas the Forest Service only emerged in 1966.
The association now claims that the forest service cadre was created in 1916, and the first batch of probationers for forest officers was called the IFS in 1920. The association has attached the necessary documentation in their representations to the Ministry of Personnel and the PMO for their perusal and consideration.
"Each of the Civil Services has a designated full name by which it was instituted through an Act of Parliament. The names being distinctive and unique the question of ambiguousness or confusion stemming there from does not arise. The abbreviated service nomenclature or the acronyms do not derive their rationale from or owe their genesis to the executive orders. In view of all these, the matter needs to be examined from some circumstantial stand points such as usage, historical, legal, logical and precedence angle," the forest officers association letter said.