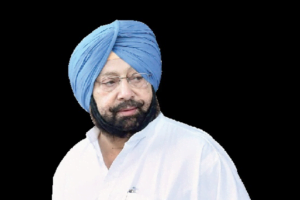 Punjab Chief Minister Captain Amarinder Singh has opposed the reported move of the Ministry of Home Affairs (MHA) to merge the DSP cadre of the Chandigarh Police with the police officers of all Union Territories, including the Delhi Police.He has demanded that status quo be maintained till the territorial dispute of Chandigarh between Punjab and Haryana is settled.The Chief Minister has also directed the Chief Secretary to initiate steps for the establishment of a special cell, in the General Administration branch, to deal with all Chandigarh-related issues in order to protect the interests of Punjab. He has asked the CS to bring a formal proposal on this in the next cabinet meeting.
In a statement issued here, the Chief Minister said any move to erode the state's stake in Chandigarh was not acceptable to Punjab. The existing pattern of all Chandigarh UT posts being shared between Punjab and Haryana in 60:40 ratio should continue, he demanded.The reported move to merge the Chandigarh DSP post with other UTs would disturb the fine balance achieved over the years, he said, warning that it could be counter-productive. Besides, said the Chief Minister, any such move would limit the avenues for the career progression of senior Punjab officers in line for promotion.The proposal of the MHA would lead to all sanctioned posts of DSP of the Chandigarh UT being merged with the entry grade of the combined cadre of Delhi and other UTs, which would allow their transfer/posting in any UT, the Chief Minister pointed out.
He expressed concern over the attempts to gradually dilute Punjab's stake in Chandigarh, pointing to the fact that a similar erosion had already taken place, over the years, in the post of Class I Gazetted Officers. Punjab would not allow further erosion of its interests, he added.