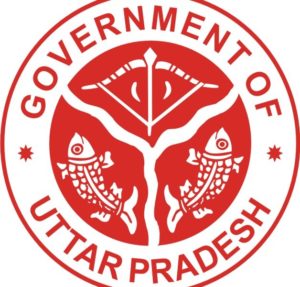 In a massive reshuffle, the Yogi Adityanath Government in Uttar Pradesh on Thursday transferred 35 IAS officers, including nine District Magistrates.
1.Additional Chief Secretary Panchayati Raj Chanchal Kumar is posted in Revenue department on same post.
2.Additional Chief Secretary Labour department Rajendra Kumar Tiwari goes to Panchayati Raj.
3.Principal Secretary Revenue Suresh Chandra goes to Labour department on same post.
4.Food Controller Agra Avdhesh Kumar Tiwari comes to Lucknow as Secretary UP Rural Road Development Authority.
5.Special Secretary Panchayati Raj, Raj Mani Yadav gets promotion to the post of secretary in Irrigation and water resources department.
6.Special Secretary APC Sharad Kumar Singh also gets Promotion as Secretary and gets posting in Sports and Youth Welfare department.
7.Shruti Singh, who is in waiting, goes to APC as Special secretary.
8.Secretary, State Information Commission Narendra P Pandey goes to Divyang Department as Special secretary.
9.CDO Fatehpur Shiv Prasad I comes to Lucknow as Secretary, State Information Commission.
10.Brahma Dev Ram Tiwari who was in waiting is posted as MD, UPSRTC.
11.DM Kushinagar, Andra Vamsi comes to Lucknow as special Secretary IT and Electronic Department.
12.Special Secretary Urban Development Dr A K Singh goes to Kushinagar as DM.
13.DM Barabanki Akhilesh Tiwari comes to Lucknow as Special Secretary Home .
14.Special secretary Appointment Udai Bhan Tripathi is posted as new DM Barabanki.
15.DM Sultanpur Sangita Singh is posted as Special secretary Labour.
16.Special Secretary Home Vivek is posted as DM Sultanpur.
17.Secretary, Rural Development SK Ojha is new divisional commissioner Devipatan.
18.DM Mirzapur Vimal Dubey is posted as MD Co-operative Sugar Mills.
19.special secretary Home Anurag Patel goes to Mirzapur as DM.
20.VC Gorakhpur Development Authority Vibhav Srivastava is special secretary Transport
21.CDO Lakhimpur Amit Bansal goes to Gorakhpur as VC GDA.
22.Special Secretary Programme Implementation Vivek Varshney is new MD State Construction and Infrastructure Development Corporation.
23.CDO Sidharthnagar Anil Mishra is posted as Special Secretary Programme Implementation.
24.Special secretary Basic Education S Raj Lingam is posted as Mission Director of National Rural Livelihood Mission.
25.Special secretary Basic Education Surendra Ram is Special secretary Rural Development.
26.Director Information Anuj Kumar Jha is posted as DM Bulandshahar.
27.Nagar Ayukt Mahura-Vrindavan Ujjawal Kumar has been posted as Director Information.
28.VC Mathura-Vrindavan Development Authority Yashu Rustogi is new Special secretary Finance.
29.Secretary Co-operative Ajay Chauhan has been relieved of additional charge MD PCF.
30.DM Hapur Pramod Kumar Upadhaya is new MD PCF.
31.Additional Commissioner Commercial taxes Noida Aditi Singh is new DM Hapur.
32.DM Sant Kabir Nagar Markendey Shahi is new Special secretary Home.
33.Special secretary Khadi and Gramudyog Bhupendra S Chaudhry is DM Sant Kabir Nagar.
34.DM Ambedkar Nagar Akhilesh Singh is special secretary Urban Development.
35.Special secretary Labour Suresh Kumar is DM Ambedkar Nagar.