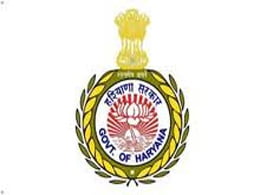 Haryana goverment has transferred three IAS officers on tuesday.
The names of the officers and their new postings are as follows:
1.Raja Sekhar Vundru (IAS:1990:HY), Principal Secretary, Women & Child Development Department, has been given additional responsibility of Health & Family Welfare Department.
2.Jagdeep Singh (IAS:2004:HY) has been posted as Special Secretary to Goverment of Haryana, Irrigation Department and Managing Director, HSMITC.
3.Bhupinder Singh (IAS:2005:HY) has been transferred and posted as Director, Sports & Youth Affairs, Haryana and Special Secertary to Goverment of Haryana, Sports & Youth Affairs Department.He has also been made Special Secretary to Goverment,Haryana, Finance Department.