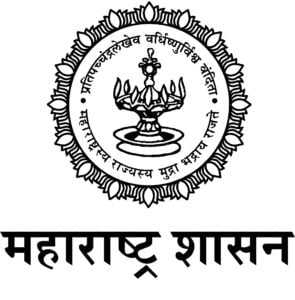 A major IAS reshuffle was effected in Maharashtra on Wednesday with the posting of 27 officials on key posts in various departments.
The names of the officers and their new postings are as follows:
1. UPS Madan : Additional chief secretary, finance.
2. RA Rajeev : Metropolitan Commissioner,Mumbai Metropolitan Region Development Authority (MMRDA).
3. Bhushan Gagrani : Principal Secretary, Chief Minister's Office (CMO).
4. Lokesh Chandra : Vice Chairman and Managing Director, City and Industrial Development Corporation (Cidco).
5. Santosh Kumar : Managing Director,MSSIDC, Mumbai.
6. Nilima Karketta : CEO, Maharashtra State Khadi and Village Industries Board, Mumbai.
7. Parag Jain Nainutia : Chairman and Managing Director, Maharashtra State Electricity Transmission Company Mumbai.
8. S. R Daund : Secretary (SDC) and SEO(2), Genaral Administration Department.
9. Rajeev Kumar Mittal : Secretary (Expenditure), Finance Department.
10. P Velrasu : Member Secretary, Maharashtra Jeevan Pradhikaran, Mumbai.
11. M. Sankarnarayana : Director , Municipal Administration.
12. Sumant Bhage : Managing Director, Maharashtra State Fisheries Development Corporation.
13. Vijay Waghmare : Joint Managing Director, Maharashtra State Road Development Corporation.
14. S.D. Lakhe : Joint Secretary, Finance Department.
15. Deepandra Singh : Chief Officer, Mumbai Housing Area Development Board.
16. B.G Pawar : Collector, Jalna
17. D.k Jagdale : Chief Officer, Mumbai Building Repairs and Reconstruction Board.
18. Virendra Singh : Municipal Commissioner, Nagpur Municipal Corporation, Nagpur.
19. Sunil Chavan : Collector, Ratnagiri
20. Pradeep P : Director, Information Technology.
21. Sanjay Yadav : Additional Tribal Commissioner, Thane.
22. C. K Dange : Municipal Commissioner, Jalgaon Municipal Corporation, Jalgaon.
23. P. Siva Sanker : MD, Maharashtra State Coorparative Tribal Development Corporation, Nashik.
24. Shantanu Goyal : Collector , Prabhani.
25. Vijay Rathod : CEO, Zilla Parishad, Gadchiroli.
26. Rahul Kardile : Assistant Collector and Project Officer, ITDP, Dharni, Amaravati.
27. Kailash Pagare : CEO, Zilla Parishad, Akola.