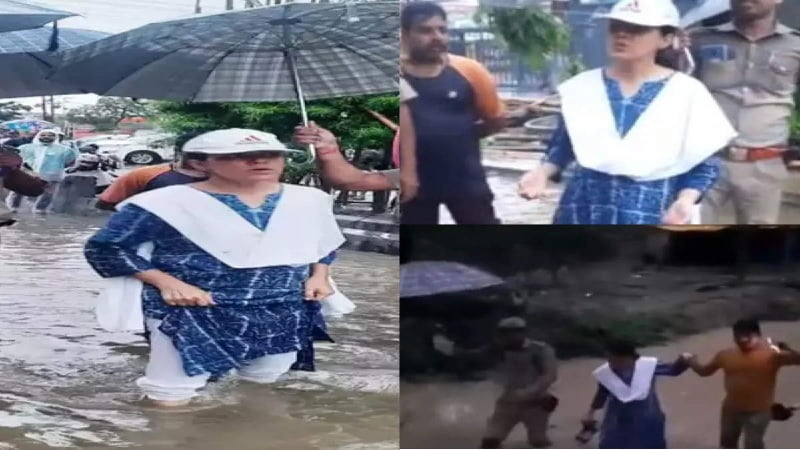 There are many more brave and hardworking officers in the country, who keep working relentlessly, regardless of their lives. In such a situation, if a woman, and also an IAS officer, regardless of the rain, takes stock of the situation like floods in heavy rains, inspects the relief and rescue work. Then what will you say? Isn't it an act of bravery and courage? She is none other than Lucknow Commissioner Roshan Jacob (IAS:2004:UP). In a video that has gone viral on social media, she is seen inspecting the waterlogging problems after heavy rain lashes the city.
There have been nine deaths in Lucknow, including two children and three women after a wall collapsed due to heavy rainfall. IAS officer Roshan Jacob was seen taking stock of the situation at Jankipuram (near Engineer College) and elsewhere.
Known for her ability to take a lead and effect change in trying conditions, Roshan Jacob is one of the shining examples of an officer who puts her duty before all else.