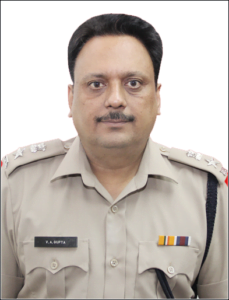 The Goa government has relieved its Deputy Inspector General of Police (DIG), Vimal Kumar Gupta, following allegations of corruption against him.Gupta was relieved on December 5 and directed to report to the Union Ministry of Home Affairs.
Last week, a woman police sub-inspector and a constable were suspended after they allegedly offered bribe to Gupta to the inquiry into complaints against them.The constable was facing a departmental inquiry in a case related to  indiscipline. Besides, a departmental inquiry was on against the sub-inspector after she along with  another constable allegedly assaulted a man near Panaji in  2014 and took away his car.
The departmental inquiries conducted by Gupta would be reviewed by a senior officer who will take charge of the matter.